West Coast Wing Chun Houston
West Coast Wing Chun Houston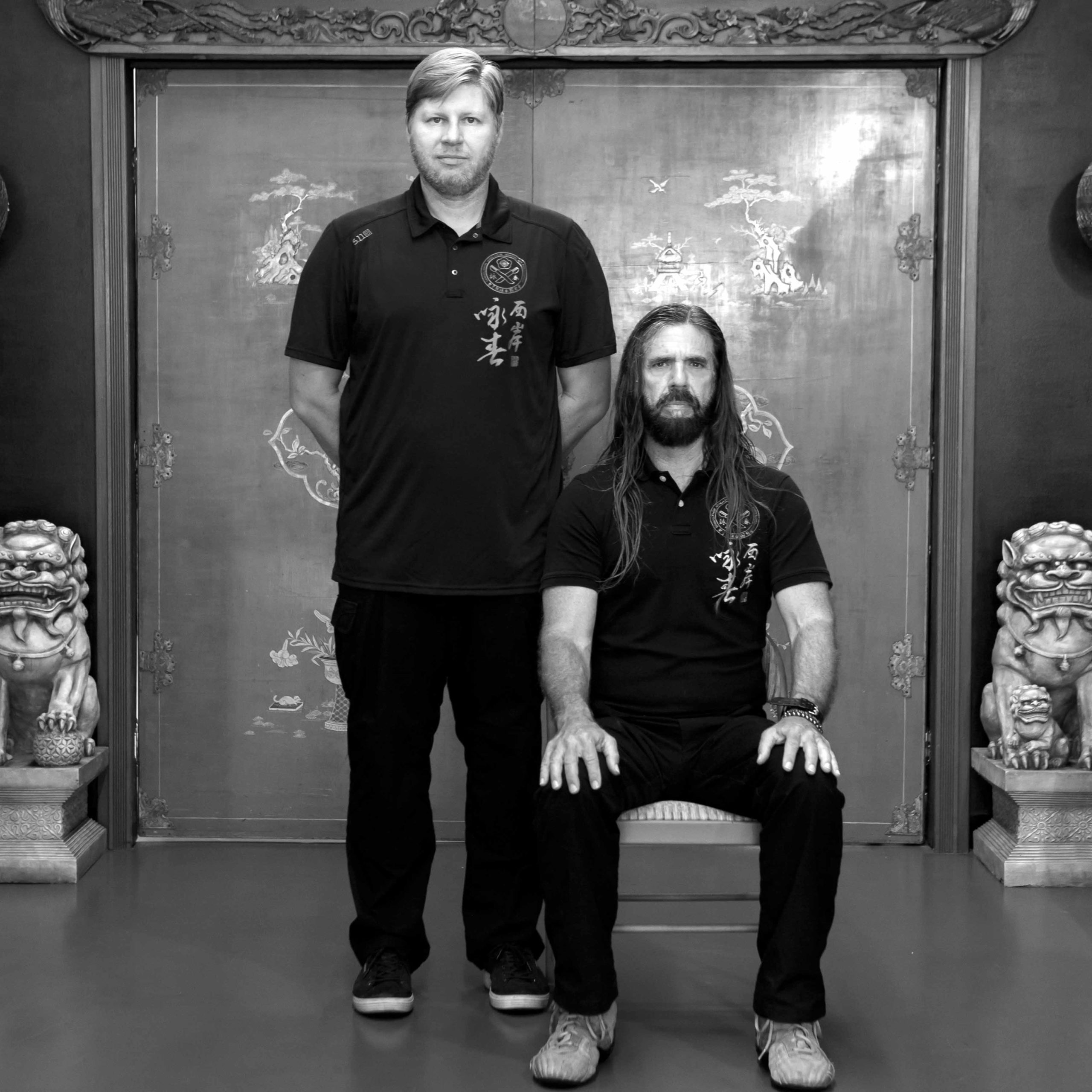 About West Coast Wing Chun - Houston
West Coast Wing Chun Houston's Chief Instructor is Master Bryan Talbot, one of two Grandmaster Samuel Kwok's US Representatives.   Samuel Kwok is world reknowned for this exceptional Wing Chun skills as well as being the only disciple of both of Ip Man's biological sons, Ip Chun and Ip Ching.
Master Talbot brings his life long experience  – 47 years in Martial Arts and 35 years in Ip Man Wing Chun – to Lo Si Garrett Vice, instructor and owner of West Coast Wing Chun Houston.  Lo Si Vice is Master Talbot's younger Kung Fu brother through their late Sifu, Master Ron Heimberger
and his close student.   
Lo Si Vice's Mission:
Along with Wing Chun, Lo Si Vice has a passion for all martial arts and has trained in other styles including, American Kenpo, Shorin Ryu, Tae Kwon Do, Choy Li Fut, and Krav Maga. His exposure allows him to bring in a range of fighting experiences and techniques to work Wing Chun with and against.  Not only does Lo Si have a passion for martial arts, but also giving back to the community. He regularly volunteers and has set up scholarships for struggling college students.
Lo Si Vice's Kwoon motto is, "Respect All, Fear none".
Wing Chun Kung Fu is a fighting and empowerment system that is effective and efficient.
It excels in close-range fighting when trained from a reputable source.
Training focuses on developing sensitivity of touch through Chi Sau as well as short-range power to overcome unpredictability and lack of momentum at close-range. It is a complete fighting system.
West Coast Wing Chun is a traditional martial arts school that employs both traditional and modern training methods. Our curriculum is unparalleled in organization and structure.
Do you have a question or wish to train with us? Just fill out the form below.