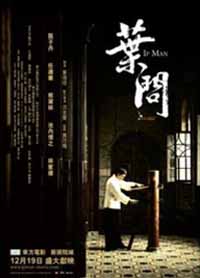 Ip Man is one of the most respected martial artists of the 20th century.  He mastered the Wing Chun System of Kung Fu and quickly gained a reputation throughout China.  He instructed Bruce Lee, the world's most renowned martial artist. In the latter part of the 20th century, he became known as the Grandmaster of the Wing Chun System.  
More recently, Ip Man's legacy has penetrated pop-culture with the success of the Ip Man movie franchises: Ip Man 1, Ip Man 2, Ip Man 3, and Ip Man 4.  Master Z, Ip Man Legacy, a part of the same franchise, became a spin-off hit directed by Yuen Woo-Ping.  Other noted movies about Ip Man include The Grandmaster, Ip Man: The Final Fight, and The Legend is Born: Ip Man.
Grandmaster Ip was a real man.
Ip Kai-man, known simply as Ip Man, and sometimes Yip Man, showed much kindness to others. He was more introverted in character than what is normally associated with a martial arts master. For this, he became highly respected.
Ip Man was born to Ip Oi-Dor and Ng Shui on October 1, 1893, in the Ching Dynasty. He grew up quite wealthy, born to a prominent family in Foshan, sometimes romanized to Fat-Shun or Fat-Shan, situated next to the Fen River of Guangdong province in Southern China.  It was there that he started a very privileged education along with his brother and sisters.
In regards to the name Ip, the surname in Chinese culture comes before the given name. So, Ip is the family or surname of Ip Man, while Kai-Man or Man was his given name. While sometimes, we see "Yip Man" instead of "Ip Man", Ip Man officially used the spelling "Ip" on his passport. His two sons, Ip Chun and Ip Ching, also use "Ip" rather than Yip.   It follows that our efforts should be made in this consideration.  Spelling it out as I-P is inaccurate and is the same as saying S-M-I-T-H rather than Smith.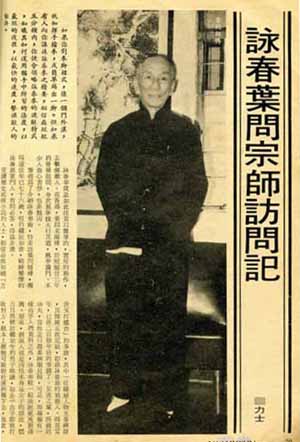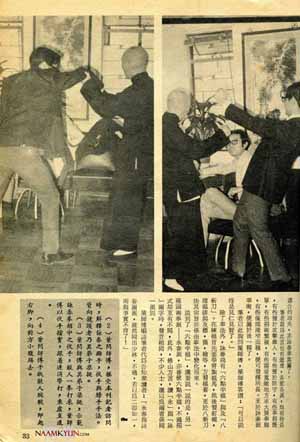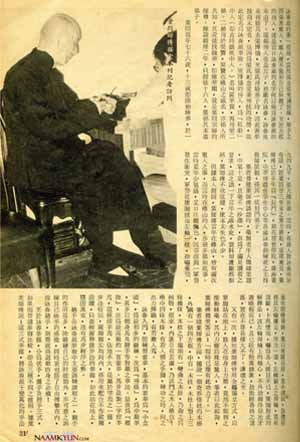 Origins of Ip Man Wing Chun - Foshan Years

Who trained Ip Man? Chan Wah Shun was Ip's teacher in Foshan.
Ip Man gave us a story of the origins of Wing Chun. He taught how Ng Moi taught Yim Wing Chun the Kung Fu techniques of the Shaolin Temple. Then, she named the art after her pupil. Yim Wing Chun then taught her husband Leung Bok Cho. Leung taught Leung Lan Kwai who taught Wong Wah Bo. Wong later taught Yim Yee Tei, who taught his nephew Leung Jan. 
Leung Jan was a physician who ran a Traditional Chinese Medicine facility but had not taken any students or disciples. Leung Jan taught his two sons Leung Chan and Leung Bik. Then, later, he taught Chan Wah Shun, also known as Wah the Money Changer and Wah the Bull. Chan Wa Shun had a shop outside of Leung Jan's medicine shop. He asked Leung Jan to teach him after observing the Wing Chun system from outside of his shop. Chan Wah Shun was the only disciple of Leung Jan. He was a big man by Chinese standards, so his Kung fu was very powerful.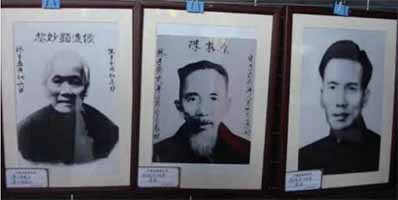 Chan Wa Shun teaches Ip Man
After Leung Jan died, Chan Wa Shun opened his own Wing Chun school. When he was eleven to twelve years old, Ip Man saw Chan Wa Shun teaching Wing Chun and became very interested in learning it himself. When he saw a young Ip, Chan Wa Shun saw that he wasn't a large person of stature. Further, Chan Wa Shun said that he wouldn't make a good student of Wing Chun because he grew up wealthy and in comfortable settings. 
Additionally, because Chan Wa Shun was the care-taker of the Ip Clan house, he was reluctant to teach Ip Man. To discourage him, Chan Wah Shun requested a large sum of money from him (the equivalent of many large houses at the time). After six months or so, Ip presented Chan Wa Shun with the sum he had asked for. Chan Wa Shun immediately spoke with Ip Oi-Dor as he had thought Ip Man had stolen the cash. Ip's father explained to Chan Wah Shun that he had given the money to his son so that he might train him in Wing Chun Kung Fu.
Ip Man was thirteen years old when he began to study Wing Chun with Chan Wah Shun.  At this time, Chan Wah Shun was already an old man, seventy years old, and feeble. Ip Man explained in Martial Arts Hero magazine interview that Chan Wah Shun often corrected him in a patient manner and requested that his other students help teach him. So, Ip Man learned much under Ng Chung-sok, the second senior disciple of Chan Wah Shun. Ip Man felt that this attentiveness to him is what improved his techniques very quickly.
Ip was the favorite of Chan Wa Shun's sixteen disciples because he was the youngest.  To that point, Chan wished that Ng and his other disciples continue to teach Ip Man even after he passed. Chan passed away just three years after Ip Man officially began learning Wing Chun.
A Brief History of Ip Man - The Hong Kong Years
Who Trained Ip Man? Leung Bik was Ip's teacher in Hong Kong.
The above video is a fictionalized  meeting of Ip Man with Leung Bik that appeared in "The Legend is Born – Ip Man". Leung Bik is played by Ip Chun (our Si Gung) and Ip Man's real life son.
Ip Man was fifteen when he moved to Hong Kong with one of his relatives, Leung Fut-Ting. There he attended an esteemed school in Hong Kong named St. Francis High School (some sources say St. Stephens College), a secondary school mostly attended by the pupils of rich families and foreigners.
During this time, Ip met Leung Bik, who was Leung Jan's son.  
The known story is that the British were ruling Hong Kong at this time, and they used Indian and Pakistani people for policemen. However,  they were violent towards the Chinese people. When Ip Man and his friend were going to school, they saw an Indian police officer hitting a young Chinese girl. They stood up for the girl and said that he shouldn't be hitting her if she was not a thief.  The officer tried to hit Ip Man, but Ip used his four years of Wing Chun training to defend himself against the officer.  
About a day or so later, his friend told an older gentleman from Foshan, and the old gentleman inquired about how Ip had hit the policeman. He said that the move looked very simple. The gentleman asked his classmate if Ip could meet with him. 
The next day Ip and his friend went to visit him and conversed about his Kung Fu training in Foshan. Ip Man demonstrated the Siu Lim Tao form for him and did not impress the elder. Then, he showed him the Chum Kiu form, although he wasn't too happy to demonstrate it. He failed to impress the elder once more. At this point, Ip became very unhappy because he wanted to show the old man more than forms. The elder then asked him to demonstrate the Biu Gee form, the most advanced form.  Ip Man told the old man that the Biu Gee form would be too advanced for him to understand.  In truth, he had not learned it yet.  
Next, Ip became quite excited and pleased when his elder asked him to do Chi Sao together.  According to Ip Ching, his father wanted to hit his elder, eager to prove his skill.  When Ip attempted to hit the elder, Leung Bik thwarted his attacks. In fact, Leung easily controlled a young Ip Man each and every time he had tried to hit him. Ip became very embarrassed and ran off.
The next day Ip's classmate said that the elder would like to see him again. Young Ip Man had no interest due to his embarrassment, so his classmate told the gentleman that Ip didn't want to go. The elder then told Ip's classmate to tell Ip he was Leung Bik. When Ip Man learned that the old man was indeed Leung Bik, the son of his Kung Fu grandfather, he left school, in the middle of class, to go meet him.  From then on, he referred to Leung Bik as Si Pak (Elder Kung Fu Uncle). Because although Leung Bik would teach him for many years, Ip Man already had a Sifu (Kung Fu Father) in Chan Wah Shun.
*Despite this popular story, Ip Man claimed in an interview that his friend spoke to Leung Bik about him because he was always getting into trouble at school, not due to the policeman incident.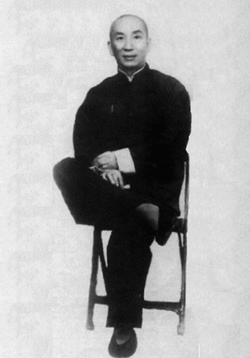 Chan Wa Shun and Leung Bik Comparison
Ip Man's training was a combination of teachings from Leung Bik and Chan Wa Shun. He saw that the training was identical,  but the concepts were different. Leung Jan, Leung Bik's father, was a doctor of Traditional Chinese Medicine, who secured a high level of education for his son.   Many believe that because of this education, Leung Bik better understood the underlying principles of the Wing Chun system which allowed him to elevate Wing Chun as compared to Chan Wa Shun. 
Further, because Leung Bik's stature was much smaller than that of Chan Wah Shun, who was known for being a very big man, Leung Bik's Wing Chun was much more refined.
Beginnings as a Wing Chun Teacher
Ip Man returned to Foshan in his twenties and became a police officer. At this point in his life, he married Cheung Wing Sing. They had two sons, Ip Chun and Ip Ching, who both carried on their father's legacy. They additionally had two daughters, Ar Wun, and Ar Sum.
At this time, he had already developed his Wing Chun skills to the highest skill level and gave private lessons, mostly to his work relations, friends, and relatives. "Ip Man from Foshan" became very well known in the martial arts community in Southern China. He would often enjoy discussing Wing Chun's philosophy in his gardens with his students.
However, in 1937, the Japanese invaded southern China, including Foshan, when Ip was about 44 years old. He fought the Japanese from 1937-1945, and through this point, Foshan was occupied and ruled by the Japanese foreign authority.
Ip, during this time, became very poor as he promised himself not to be ruled by the puppet state. He seldom had food to eat, but still, he persisted in his own personal resistance. Chow Cheng Chung, a good friend of Ip Man's helped him and provided him with food on occasion. To repay his generous act, Ip Man began teaching Wing Chun to his son, Chow Kwang Yiu.
From 1941-1943, during the Japanese occupation, Ip Man took on students at a textile mill called Wing On. In 1945, the Japanese surrendered and occupation ceased. At this time, Ip Man had to stop teaching Wing Chun due to his work considerations. In 1948, Ip Man taught at the Fut Shang Cheung Yee Athletic Association after Pang Lam convinced him to teach him Wing Chun.
Two of his noted first-generation students are Kwok Fu and Lun Kai. Ip Man Wing Chun in the Foshan and Guangdong area descended mainly from these two individuals, who still, at the time of writing this article, still teach today.
In 1949, the Chinese civil war ended, and the Chinese communists won. Since Ip Man was from the opposing political party, Kuomintang, he decided to flee to Hong Kong.
Teaching Wing Chun in Hong Kong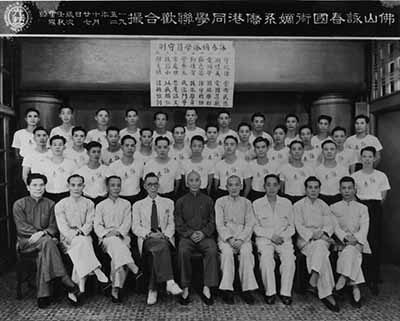 When Ip Man returned to Hong Kong, he opened his own Wing Chun martial arts school. Over a period of many years, he was diligent in teaching.  He became highly respected among his peers and enjoyed a long teaching career.  Ip Man was the first master to teach martial arts openly and publicly.  
He first began teaching restaurant workers at the Dai Lam Street, Kowloon, for the Restaurant Workers Association from 1950 to 1953. He eventually moved his school to Hoi Tan Street and taught private lessons on Yue Chow Street at the Three Prince Temple.
One of Ip Man's students from the Restaurant Workers Association, Leung Shang, who had earlier been defeated, became their union president once again, so Ip returned to their Headquarters to teach Wing Chun until 1955.  After that, he once again relocated his school, this time to Lee Tat Street, Yao Ma Tei in Kowloon.  It is here that he taught Bruce Lee. 
Around this time, perhaps a bit before, Ip Man experienced a high turnover of students.  Students would leave his instruction shortly after beginning it.  This followed him in reputation for a time. However, eventually, the quality of his students and their success in fights and as teachers in their own right gained him notoriety and fame.
Over the next 17 years, Ip Man taught at various locations.  He eventually focused mainly on teaching private lessons including members of the police force.   In 1967, he became in charge of instruction at the Ving Tsun Athletic Association, the first association of its type to be registered with the government.  
Contributions to Wing Chun Kung Fu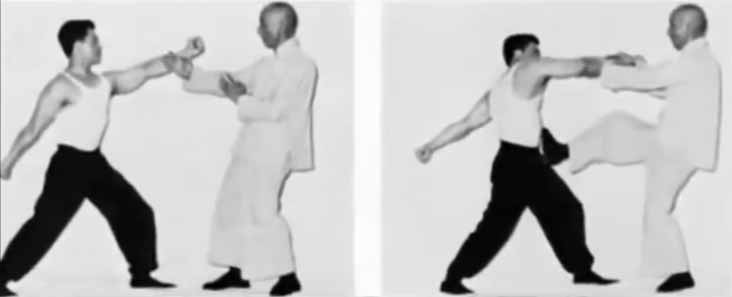 Ip Man was considered a Wing Chun genius. His depth of understanding and knowledge, inspired by his second teacher Leung Bik, had much to do with his skill. However, he made use of mechanical and mathematical theories that he had learned in his traditional education to expand the principles of Wing Chun.
Further, according to Ip Ching, his father was tenacious in exploring ways to simplify Wing Chun. He wanted to make it easier to understand. He changed terminologies, such as the Five Elements and Eight Diagrams (Ba Gua) that were commonly used in metaphysics.  In doing this, he helped to demystify Wing Chun, thus making it easier for the common student to apply the system with understanding.  Without Ip Man's contributions to the art of Wing Chun Kung Fu, it is hardly likely Wing Chun would be the most practiced Kung Fu in the world today.
Further, Ip Man is credited with inventing the "Gua Jong" or hanging wooden dummy, also called a live dummy.
Ip Man passed away from cancer at seventy-nine years old on December 2, 1972, in Hong Kong.  
He wanted to document the system of Wing Chun Kung Fu as he practiced it in order to prevent the politicizing of Wing Chun.  Following this wish, in 1972,  his sons, Ip Chun and Ip Ching, as well as his student Lau Hon Lam filmed him. Although he was ill, he successfully performed the Siu Lim Tao, Chum Kiu, and Wooden Dummy forms just six weeks before he died.
Due to the grandmaster's immense pain and weakness, Ip Chun, Ip Ching, and Sifu Lau Hong Lam stopped him before he could execute Biu Gee, Wing Chun's advanced form, the knives, and full pole form.  These forms require a lot of energy to execute. 
The historic 8mm film is the only surviving footage of Ip Man performing Wing Chun that we know of.